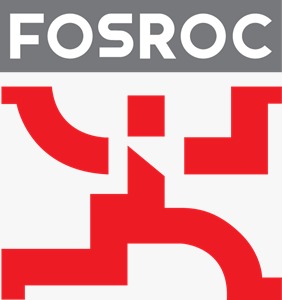 Fosroc is a leading international manufacturer and supplier of high performance chemicals for the construction industry, with a particular focus on concrete and cement. But we don't just supply world-renowned products, we deliver complete construction solutions – from advice and training to site support.
A British heritage brand, Fosroc began over 80 years ago and has become the go-to name for construction companies, offering a wide range of products and brands including Nitoproof, Nitoseal, Proofex, Supercast, Conplast and Dekguard.
We serve customers across a broad range of market segments including transport, utilities, and industrial, through our extensive network of offices and manufacturing locations across Europe, Africa, the Middle East, India, North, South and East Asia – with distributor representation across many other regions.
Our customers come to us for our knowledge and service as well as our reputable products, and many see us as an extension of their team.


Fosroc's tailored Constructive Solutions are developed combining our extensive range of products with expertise and experience to meet the needs of the construction industry. Our range of solutions include:
Adhesives
Concrete Admixtures
Concrete Repair
Protective Coatings
Industrial Flooring
Joint Sealants
Waterproofing
Grouts & Anchors
Cement Additives & Grinding Aids